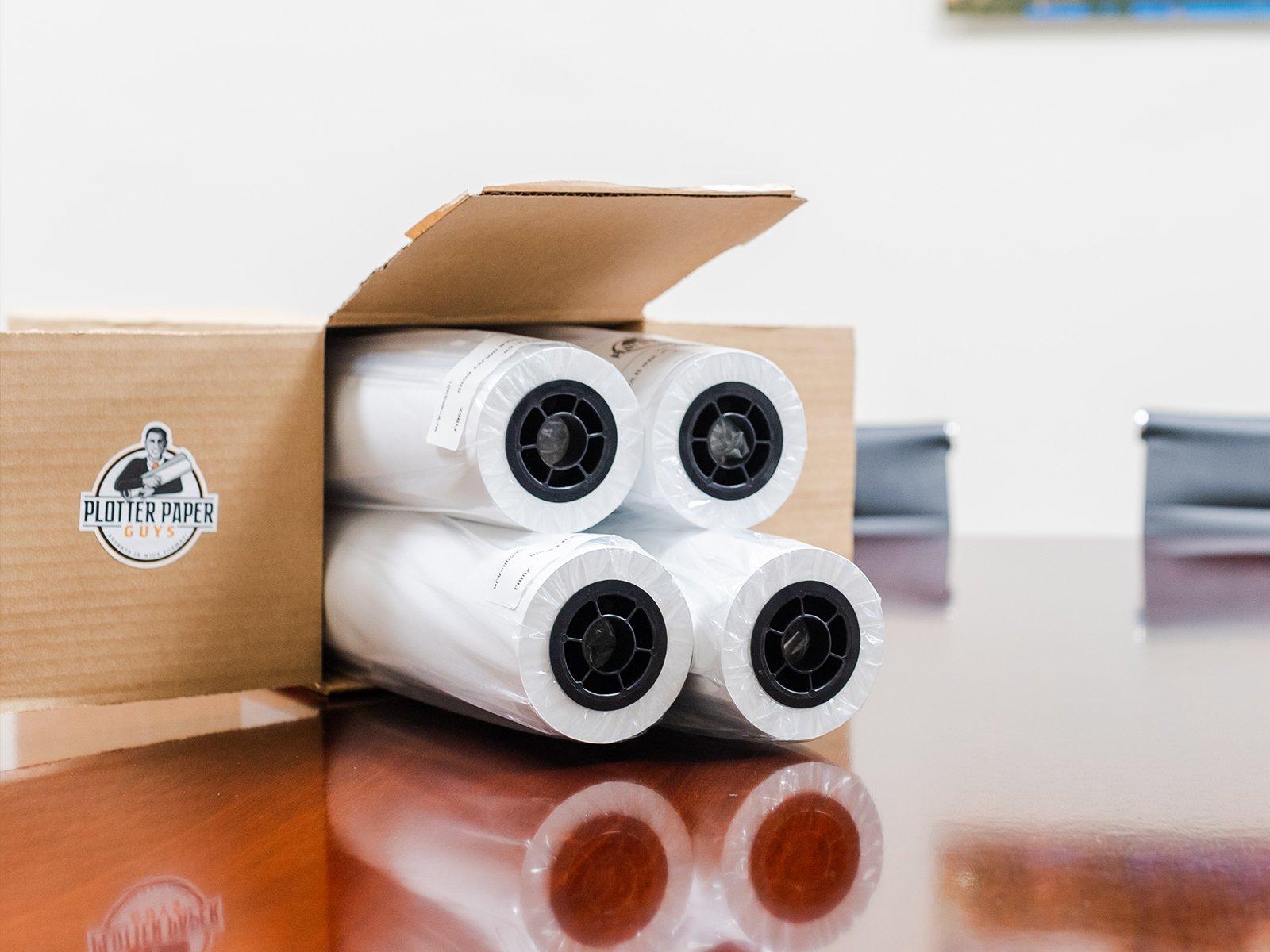 Industries We Support
The Plotter Paper Guys proudly support a variety of industries including Architecture Engineering and Construction by understanding their unique needs and requirements. We've described below how we serve some of our most common repeat customer industries – but by no means are we limited to these!
ARCHITECTURE
Architecture firms find our products useful for printing plans, home interior renderings, landscape designs, plats and maps for building and proposals. We offer the highest quality products thus allowing our customers the ability to print in fine detail without any image quality issues. This is especially important as architectural plans typically require more color as they are intended for use and viewing by technical users, regulatory agencies, and end users such as homeowners. We support architects from all schools – IE, landscape, building, and more – as they use our products for everything from everyday printing to final submissions to the County Clerk's office. By offering all types of papers and films (coated and uncoated), we ensure the customer has the right media for every stage of the design and submission process.
---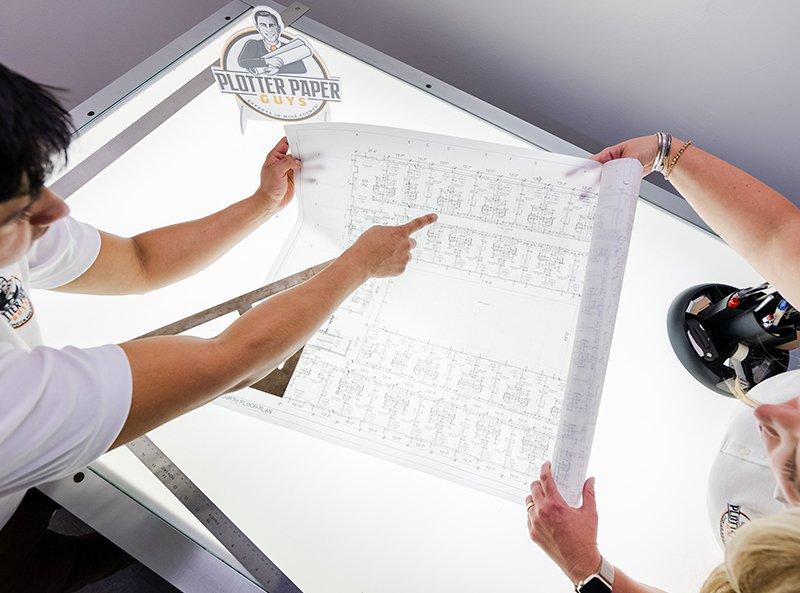 ENGINEERING
Engineers frequently contact us for products to support their technical printing needs such as: wiring diagrams, piping/plumbing diagrams, blueprints for buildings or bridges, as well as section and elevation drawings. Since engineers must submit final plans to the City or County Clerk's offices (similar to architects), it's critical they have the right mylar/film products in the correct sizes for their needs.
Additionally, engineers and engineering firms are often up against deadlines to submit plans to regulatory agencies or other stakeholders for pre-construction approval. At Plotter Paper Guys, we pride ourselves on helping them get the materials they need quickly and hassle free.
---
CONSTRUCTION
Functional products are critical to construction customers. At Plotter Paper Guys, we know that their print media is no exception. At the jobsite, construction contractors need quality prints such as: plumbing and electrical diagrams, as well as concrete and structural plans for reference. While our quality presentation products are great for all industries, we also have the economically priced printing products necessary to support the daily needs of our construction based customers to get their jobs done.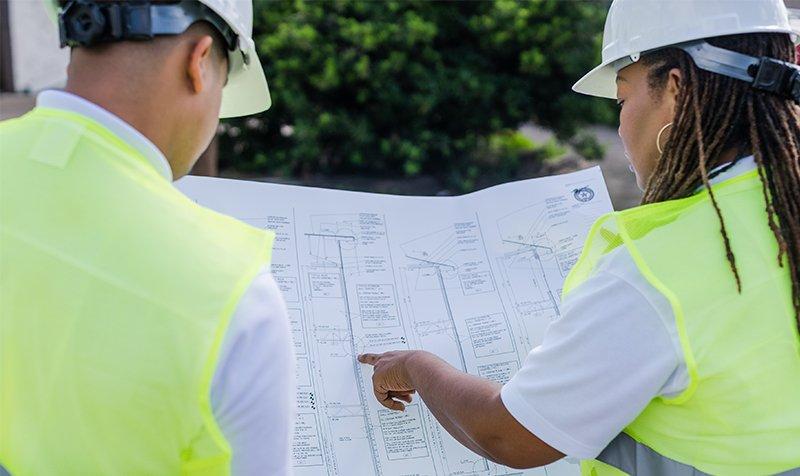 ---
SIGNAGE
Our trusted and hand picked signage products benefit any business that wants to magnify brand awareness, have cohesive in-store messaging, or advertise its products and services. With our extensive testing and quality control, you can rest assured that our signage materials will meet your exact needs.
Our signage options include, but are not limited to:
point of sale displays
informational indoor signage
display signage and posters
canvas for photo reproductions
---
LOG PAPER (Pre Fold)
Well log paper is used by the oil and gas industry as a means of archiving and displaying geological data from inside an oil well. These "logs" are printed on paper that is folded every 6.25 to 11 inches. The paper is folded like an accordion so it can be easily stored in a small amount of space but can be opened up and all the data can be seen at once. Geologists prefer this folded paper vs. single sheets of paper as it permits them to see all the data in one place at one time.
We offer this product in both coated and uncoated versions to accommodate black and white as well as color printing. We have it available in a variety of fold sizes and widths to accommodate a wide range of consumer preferences. Well log paper also comes in both roll and pack form to handle a wider range of printers.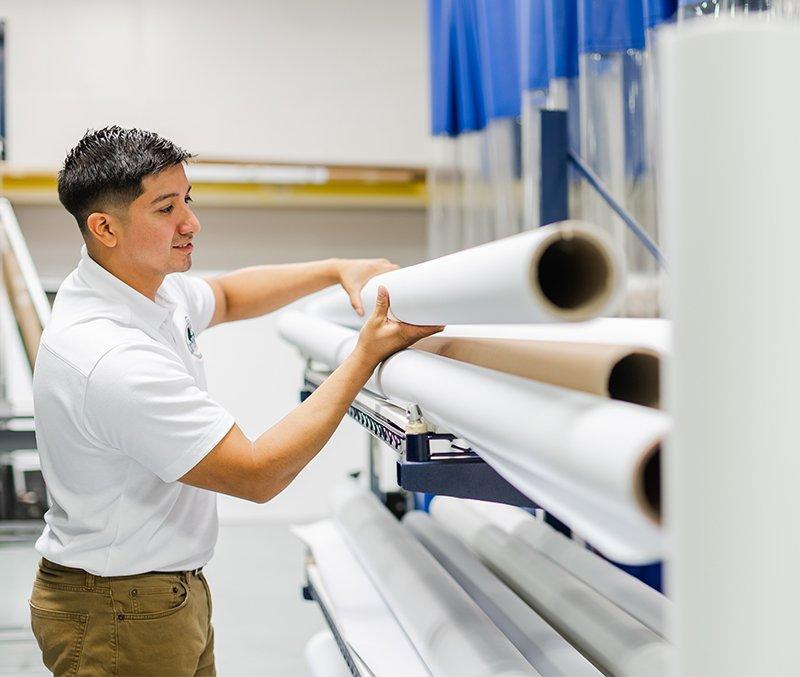 ---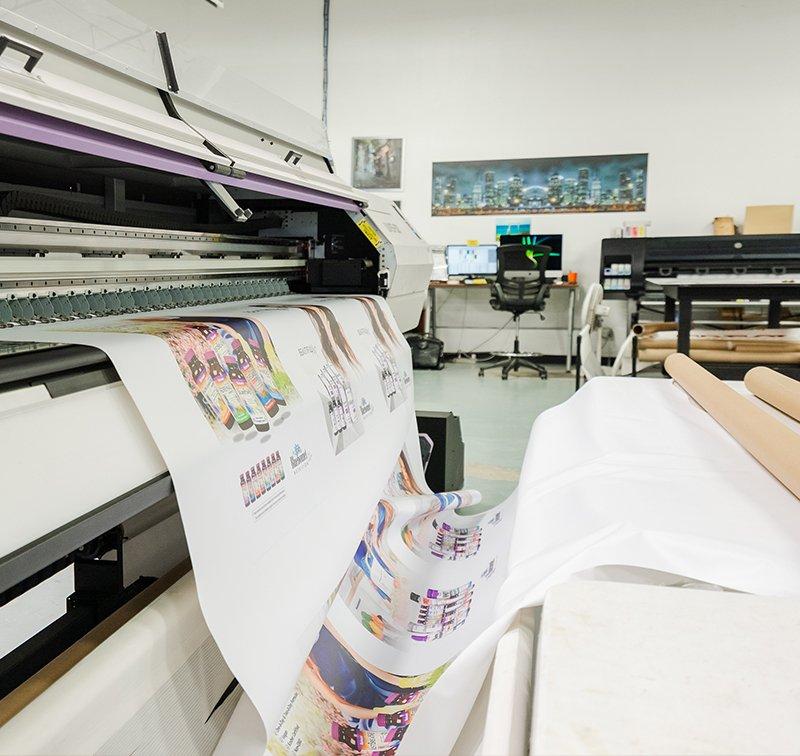 PROMOTIONAL
Our promotional signage products are the media of choice for boosting sales, promoting products and increasing exposure for your business. Available in a variety of sizes, shapes, styles, and designs, our eye-catching products help you extend the reach of your marketing efforts.
In addition to the options available in our signage services, we also offer products such as:
grand opening signs
roll up banners
window graphics
wall and floor graphics/ decals
We do extensive testing on all our products to ensure uniform quality with every roll.